Online 200-HR Yoga Teacher Training
Take your time and become a certified Yoga Teacher in 3 months with the Online Yoga Teacher Training (YTT) hosted by Yogafarm Italy.
This season we offer a unique 200-HR YAI training based on the teachings of Transformational Yoga, certified by the Indian Yoga Alliance (YAI).
Starting date of the course is 24 July 2021. Practice styles are Hatha and Transformational Yoga as well as Vinyasa as a secondary style.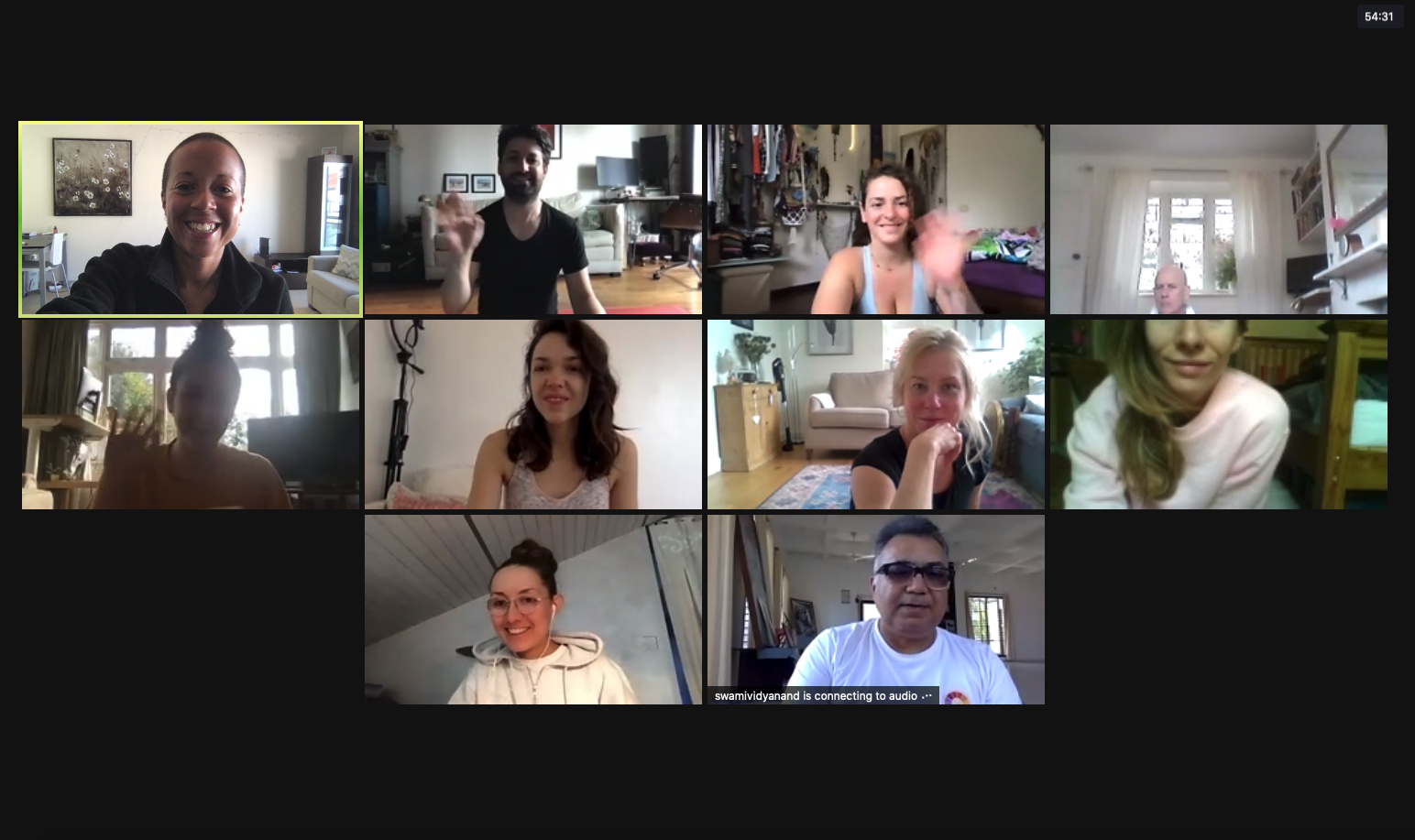 Experience our Unique Online TTC
Our 3 month Transformational Yoga TTC covers all the content of a 200 Hour Yoga Teacher Training certification.
We run our daily live online classes via Zoom from 24 July - 17 October. The last 2 weeks will be more a more intense retreat-like experience.
Running an online course over the duration of more than one month has many advantages:
More flexibility to fit your studies around your own schedule
Already building a consistent practice from your own home
Gaining a deeper understanding of the foundations of Yoga and the transformation of energy over a longer period of time
Beginning to integrate Yogic science and philosophy into everyday life
Learning to apply more mindful awareness to your days while you go
Applying the techniques in situations, challenges and choices that you face
Unique combination of spread-out online study with intensive online retreat at the end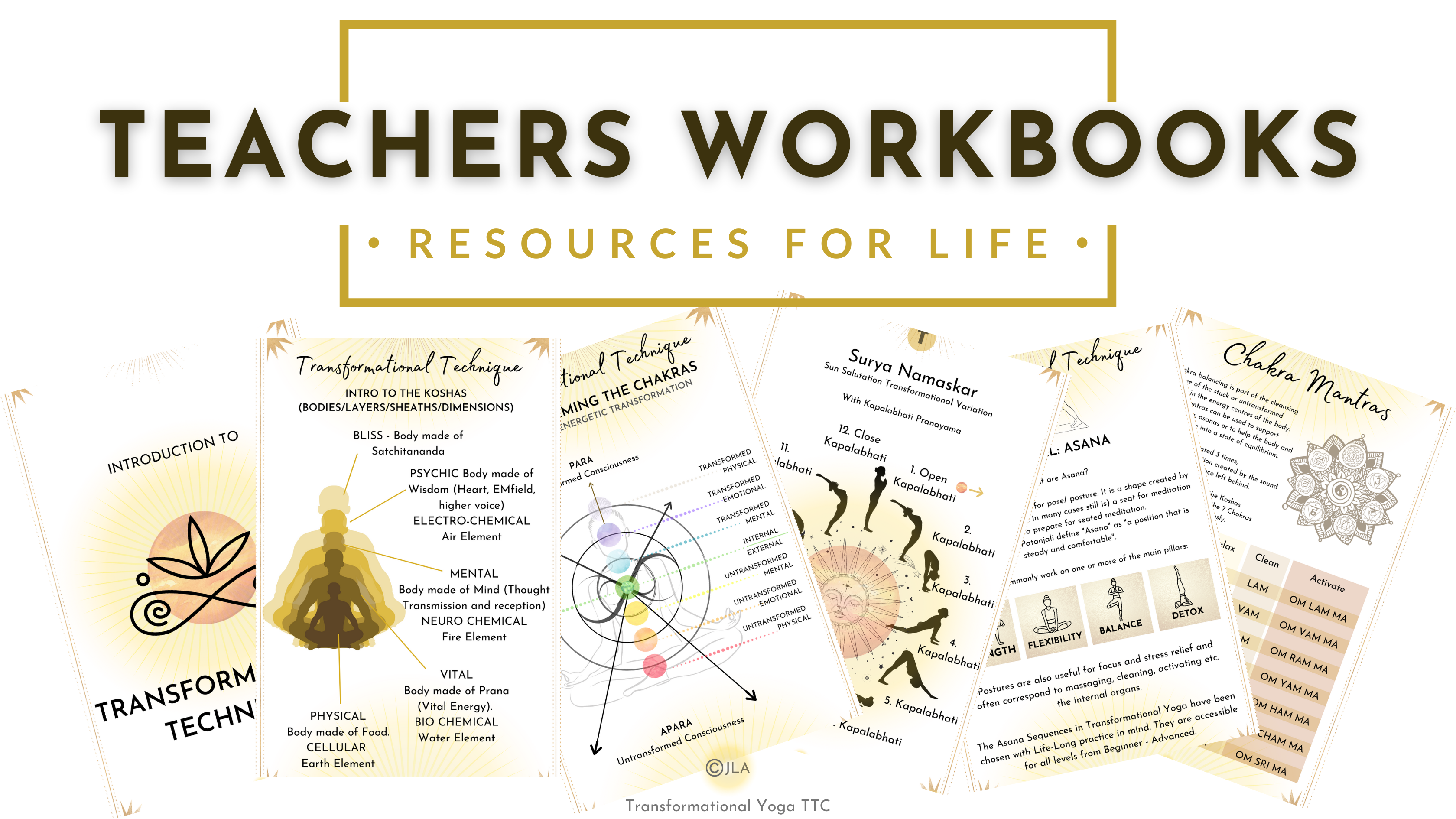 What is Special in our Online Yoga Teacher Training?
Almost 100% of the online sessions are live and interactive. We will very rarely use pre-recorded videos so that participants will be able to have an as close to the real-time, real-life experience as possible. There will be daily online classes for the initial period of about 10 weeks.
You will be under the guidance of at least 4 instructors. This will get you in touch with a wide variety of teaching styles and personalities while giving you fully comprehensive knowledge and support.
The resources and recordings, workbooks and interactive information packs are also made fully available. You can access and download all the materials any time to make re-capping and continuing to deepen your understanding of the modules super easy.
The last 2 weeks of the course will support you in consolidating your knowledge of Yoga during a more intense online retreat. This is also the time for your teaching practicum, having private check-in sessions, and begin to look at navigating the Yoga Industry.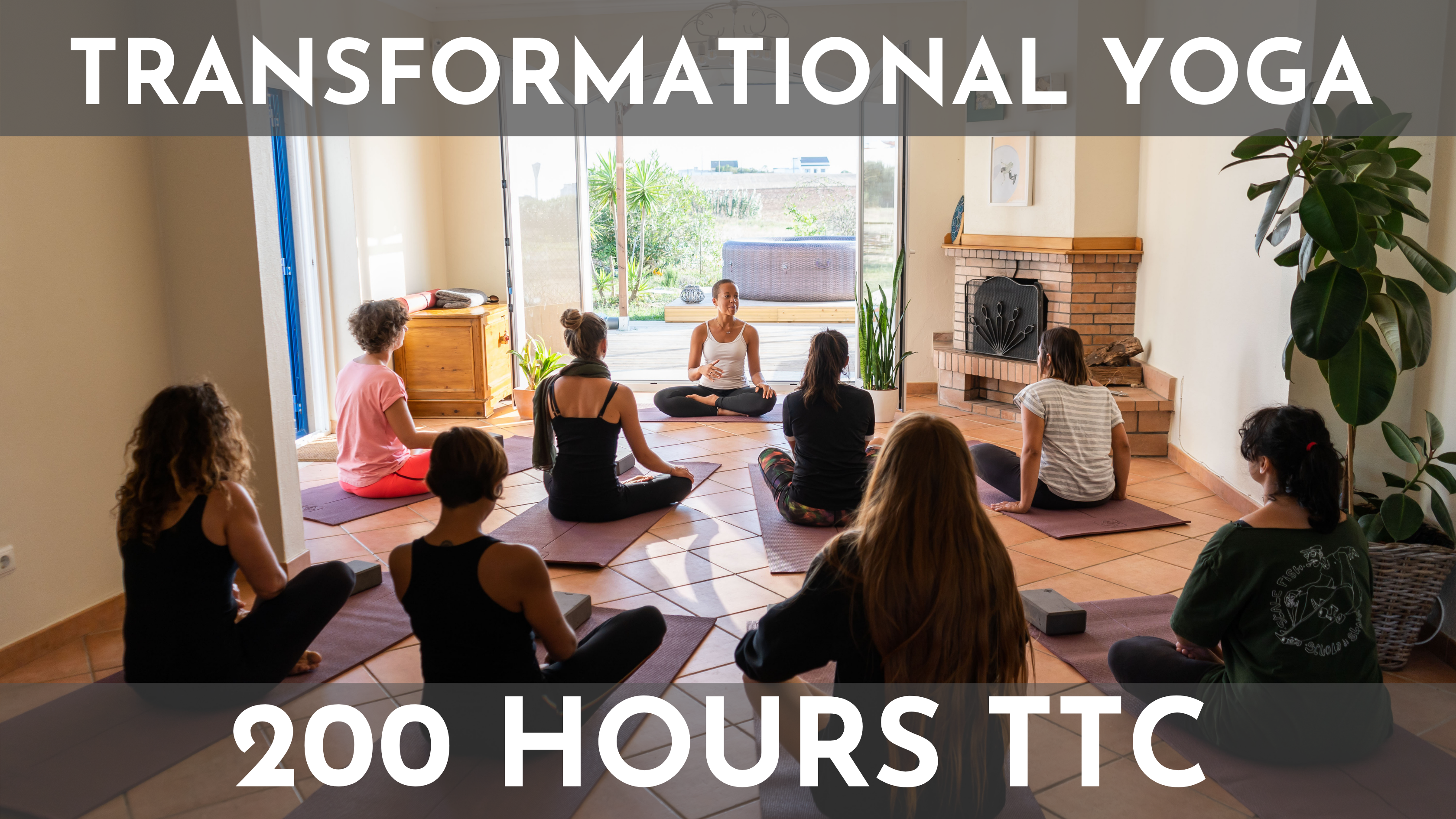 About Transformational Yoga®
Transformational Yoga® is one of the most comprehensive styles India has to offer. It is based on the integral teachings of Sri Aurobindo, a famous Indian philosopher, Yogi and spiritual reformer of the 20th century.
The teaching draws from the essentials of Hatha Yoga, Prana Yoga, Raja Yoga, Mantra Yoga, Bhakti Yoga, Jnana Yoga and Kundalini Yoga. A synthesis which stands for a thoroughly holistic practice and extensive knowledge.
Being an integral approach Transformational Yoga® also ensures that you take your Yoga off the mat into daily life.
The unique style is founded and created by Swami Vidyanand, a renowned Indian Yoga master, who you will meet during your final certification.
The practice comes with an in depth focus of physical asana, the energetic system of the chakras, mantras as well as breathing and meditation techniques.
The asana styles we teach in the Transformational Yoga® Teacher Training are Hatha and Transformational Yoga with Vinyasa Yoga as a secondary style. The course will also introduce you to the Integral System of Sri Aurobindo as well as to a form of Kundalini Yoga.
Transformational Yoga provides you with the esoteric knowledge you need to purify your body, stabilize your emotions, focus your mind, and increase your spiritual well-being.
The spiritual dimension can be seen as the baseline of the Yoga style: Ultimately the "Transformational Technique" seeks to re-connect every human being with their Inner Guidance or True Self. The perfume of this connection is a much deeper access to your innate vision, insight, truth and intuition.
Learn more on the official website of Transformational Yoga.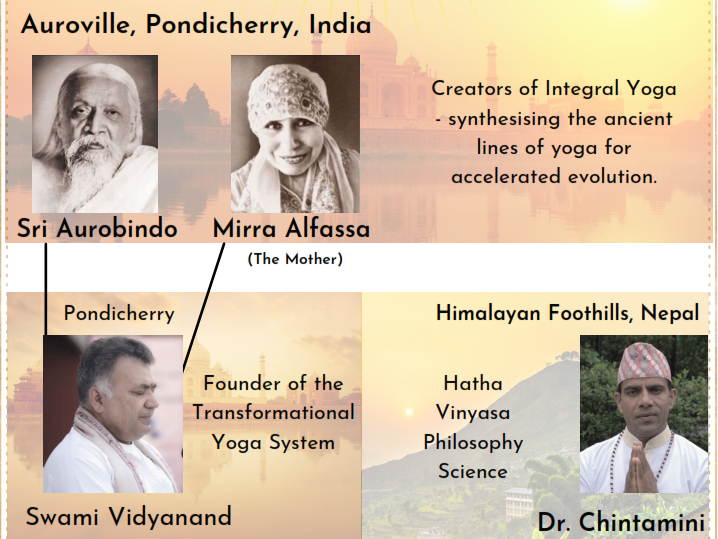 What you will get out of the course
Upon completion of the 200 Hour Transformational Yoga Teacher Training you will be certified under Yoga Alliance International (YAI). Registration with the Indian based YAI provides a globally recognized credential.
Our course equips you with the knowledge, confidence, and inspiration you need to become an outstanding Yoga teacher and a balanced serene individual who is ready to lead others in their Yoga practice.
This training will give you a fantastic set of tools to make a difference in your everyday life and to enrich the lives of others.
This course is for you if
You long for more physical health, emotional balance, and mental and spiritual clarity
You are looking for road-tested tools and techniques to transform your life in a Yogic way
You want to take your Yoga off the mat and integrate it into your daily life
You are interested in asana as well as in energy work and Yogic philosophy
You are drawn to experience the depth of Indian Yogic spirituality
You are ready to share the gifts of Yoga and become a fully certified Yoga instructor
You simply want to deepen your practice and understanding of Yogic philosophy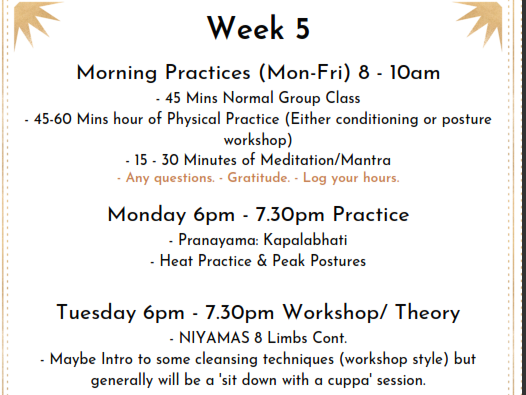 Program and Schedule
This training is run fully online via the video conference application Zoom.
The classes start on 24 July 2021 and lasts for about 12 weeks.
The intense retreat-like period runs from 2 - 17 October 2021. This will conclude the course.
The training includes:
• Live online Asana & Pranayama practice
• Live online philosophy lectures, meditation and theory classes
• Weekly live online full immersion workshops & teaching practicum
• Self-study with our workbooks & additional reading
• Additional recorded meditation & lectures to do at your own pace
• One-to-one sessions

Online schedule July – September
Minimum of 11 hours live interactive practices per week:
• 1 hour every morning Monday - Friday (5 hours)
• 1 hour on 3 - 5 evenings (3 hours+)
• 3 hour workshop on each Saturday morning
About 5 hours weekly of studies at your own pace:
• 1.5 – 2 hours per week for study groups, internal group practice and round robins
• 3 hours per week for guided self-study, reading, research, assignments, and self-practice, suggested on Sundays
We will provide the necessary resources and guidance.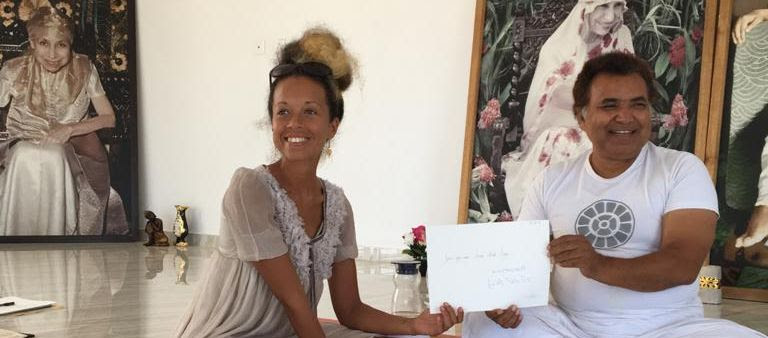 About the 200 hour TTC certification
This TTC certifies you to teach Transformational Hatha Yoga and Meditation.
The certification is included in the price. Once you have completed the training you will have an online meeting with Swami Vidyanand, the Founder of Yoga alliance International, India and Europe, Meditation Alliance International and creator of Transformational Yoga.
Once certified, you will be registered as a teacher on the School of Transformational Yoga teachers database, website and teach under this alliance.
A note on the different Yoga Alliances: It is important to research the different Yoga Alliances and to understand your motivations and intentions for undergoing this certification.
The Yoga Alliance that you will be qualified under is Yoga Alliance International The Yoga Alliance community that you may have heard of in the Western world is Yoga Alliance® (YA).
Both are fully licensed organizations and Yoga communities that give you the opportunity to teach anywhere in the world. If you have any questions or need further clarification, please do not hesitate to email and ask.
In addition this Yoga Teacher Training offers the possibility to just go for a certificate of participation. This option is for those who wish to simply deepen their self-practice and knowledge of Yoga.
It is a great opportunity for teachers who are already certified and are interested in enhancing their teaching service, adding the wisdom of the Transformational and Integral Yoga system. With our course they also get the chance to refresh their knowledge of the history of Yoga, anatomy, and class structuring.
Note that in this case the price of the course is lower - please contact us for details.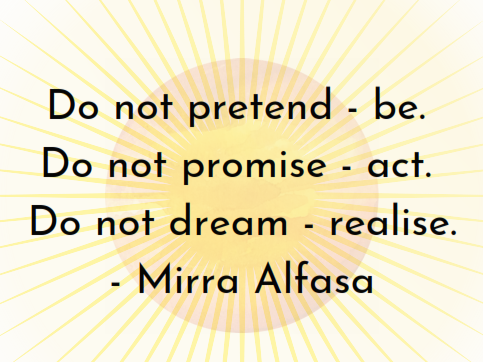 Prices for the Fully Online Yoga Teacher Training
Including certification under Yoga Alliance International (YAI): 1.750 Euro
Simple certificate of participation: 1.440 Euro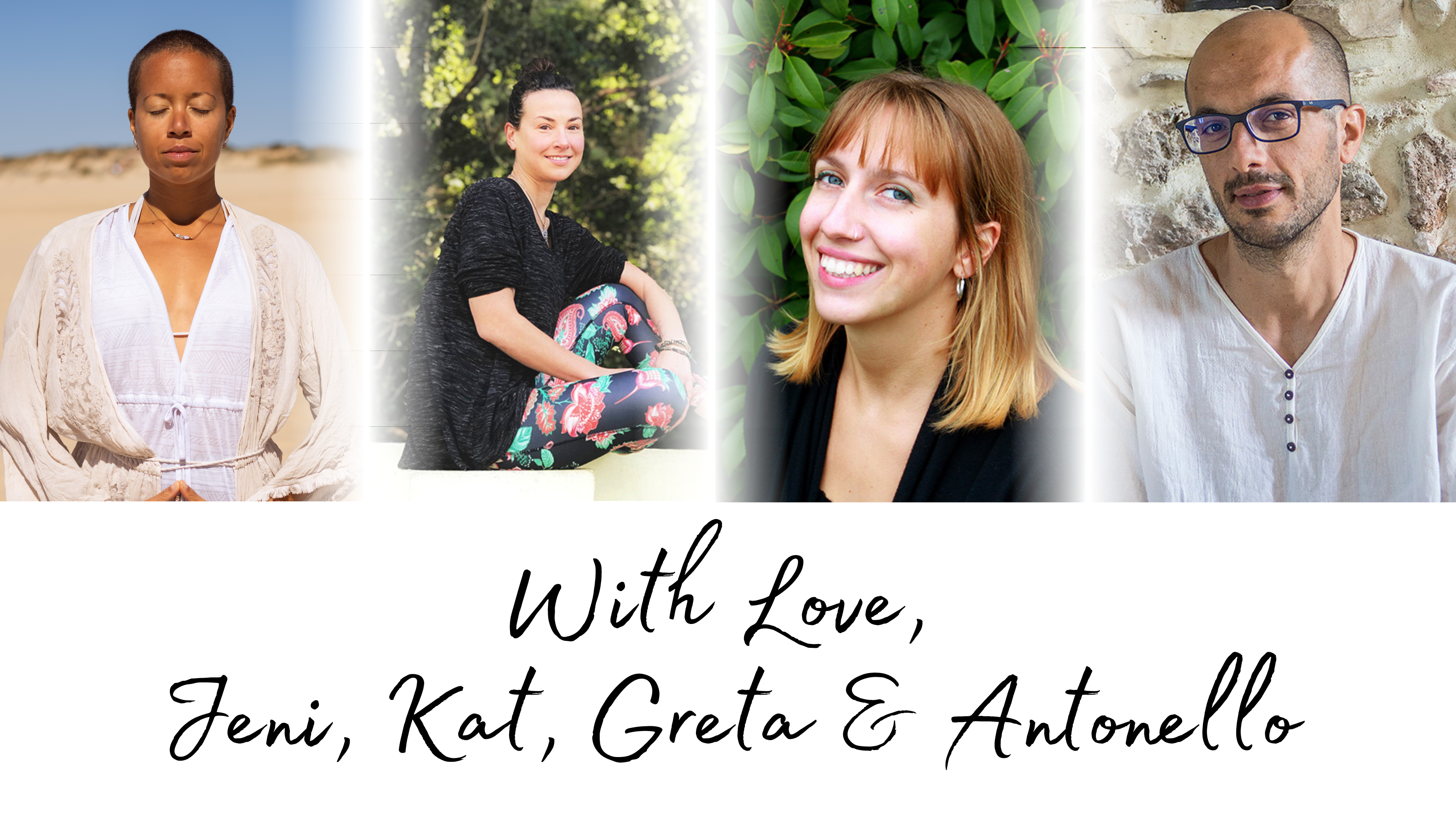 Your Teachers
Head Teacher Jennifer
Jennifer has been a teacher for 15 years. Starting in Languages, Theatre and Community Arts and moving into music, movement, art, early years, clowning and Yoga. Attending yoga classes from 15 Jennifer began sharing Yoga age 18 to small community groups of children and adults. Jennifer teaches yoga to all ages and is especially passionate about working with young people in applying yoga and creative arts. Becoming a certified teacher in RYT 200 hour Hatha: Asana, pranayama, vinyasa, meditation and anatomy under Dr. Chintamani in Nepal. Following this incredible teacher training, Jennifer had the incredible opportunity to study Transformational and Integral Yoga, mantra and meditation in India, under Swami Vidyanand gaining a 500 hour master certification. The main styles she facilitates are Transformational and Integral yoga - an integrated approach - combining Hatha, Bhakti, Raja, Karma and Jnana yoga for personal and spiritual transformation. In the asana focus of yoga, she uses mainly Hatha, but also teaches Vinyasa and Yin. Classes include pranayama (breathing techniques), meditation, and sound healing. She also qualified in Reiki healing and massage.
Yogafarm owner Antonello
Antonello grew up in the countryside on an organic farm on the foot of the Apennines mountain in Italy. He spent the great majority of his childhood and teen in countryside developing a strong, profound spiritual connection with Mother earth. He has studied English and Spanish literature and philosophy in Italy and in Liverpool, UK. After the university he has started an eco farmstay in the Abruzzi National Park where he grew up, combining outdoor activities and organic food related activities, educating guests about healthy food and where it comes from. He works with US universities and people from all over the world. He started travelling around the world in his mid-teen and discovered a passion for yoga after travelling to India. His karma brought him to Koh Panghan in 2010 where he discovered agama and it was love from the very first class in level one. He has been coming back every year ever since spending four months per year in Thailand deepening his study in yoga. He now consider teaching yoga one of his most important spiritual practice. In the meanwhile yoga became the central activity of his ecofarmstay starting www.yogafarmitaly.com. Offering retreats, workshops and daily yoga classes in English to people from all over the world.
Anatomy specialist Kat
Yoga practitioner, asana and anatomy teacher, traveller at heart, Kat was introduced to Ashtanga Yoga in Mysore tradition in 2009, which became a starting point for her journey into the world of yoga. Along the way, she had a chance to practice under the guidance of teachers from Poland, Europe, both Americas and India, including Sharath and Saraswati Jois, Sharmila Desai, Lino Miele, John Scott, and Govinda Kai. She completed her 200 TTC with Vijay Amar in Dharamsala (2018) and deepened anatomy-based approach to practice studying with David Keil, which resulted in her particular interest in functional anatomy. Suffering many injuries in the past herself (sports background), in her teachings she pays particular attention to individual needs and condition of a particular student. She tries to constantly deepen her knowledge of anatomy through seminars and self-study. For Kat, combining the perspective of teacher and experiences of a discipline is a key to become an attentive, understanding and caring educator, promoting yoga as a tool for building deeper consciousness of the body. At her first visit to India in 2006 she fell in love with the country and keeps coming back ever since, making India her second home.
Asana teacher Greta
Greta is a young and devoted Yoga instructor. With an endless passion for travel and after living abroad for some years, she fell in love with the discipline of Yoga and finally made her dream to visit India come true. She completed her 500 hours YTT with two enriching trips in India, learning from the roots about both practical and spiritual Yogic principles. She learned about asanas, alignment and anatomy on her first Yoga retreat in Rishikesh. In need of more, she went to Kerala to study more deeply about Yoga Philosophy and was introduced to Ayurveda under the amazing teachings of Nidish Nidiri. She is passionate about Oriental cultures, Arts and Nature, travels and sustainable lifestyles. She loves to share her knowledge about the discipline of Self-realization, teaching through Yoga an authentic, present and conscious way of life.