---
TANTRA 1 "FROM SEX TO ECSTASY"
25-26-27 August
This workshop is designed to provide the individual with an understanding of the basic fundamental elements of Tantra and tools with which they can begin to practice. Tantra is not limited to the sexual practice, but encompasses it, allowing for an integration of sexuality in the personal and spiritual evolution rather than letting it remain stagnant and stuck, the only place where we continually remain at the same level, while we develop and grow in every other. Sexual energy is the base energy which fuels the whole being's functioning; the creative capacity, the intellectual prowess, the affective potential, the will power, even spiritual aspiration, all derive from this initial, primary force. Tantra contains a methodology for the conservation and optimum utilization of this basic energy. The teachings are scientific and practical with an emphasis on real world application. The background is metaphysical and in keeping with ancient Yogic Philosophy.
There will be no nudity, or explicit exemplifications.
All exercises will be geared toward emotional connection and building energetic sensitivity. The essence of the teachings is a method of channeling this otherwise undirected and sometimes misguided energy and using it for achieving greater potential. Emphasis is also placed on re-evaluating relationship, and replacing the idea of sexuality as a method of simply gaining pleasure with a method for connecting deeply and reaching higher states of consciousness.
This workshop will be dedicated to the fundamentals necessary to begin the practice and includes:
What is Tantra, a historical understanding
Introduction into an understanding of Chakras, Polarity
Brachmacharya, the philosophical basis
The practice of Sublimation, Transmutation and channeling of the sexual energy
Practice of hata-yoga: asanas for sexual practice
The difference between orgasm and ejaculation
Explanation of the curves of pleasure
Forms of retention and methods of practice
Types of orgasm in women
Training of the vaginal muscles and the ancient practice of yoni jade egg
Tantric massage: how to unlock G-spot
Unleash women sexuality to unfold her full potencial in life
How to reach whole body orgasm that leads to ecstasy
How to use sexuality to reach realization of the Self
BOOK NOW
---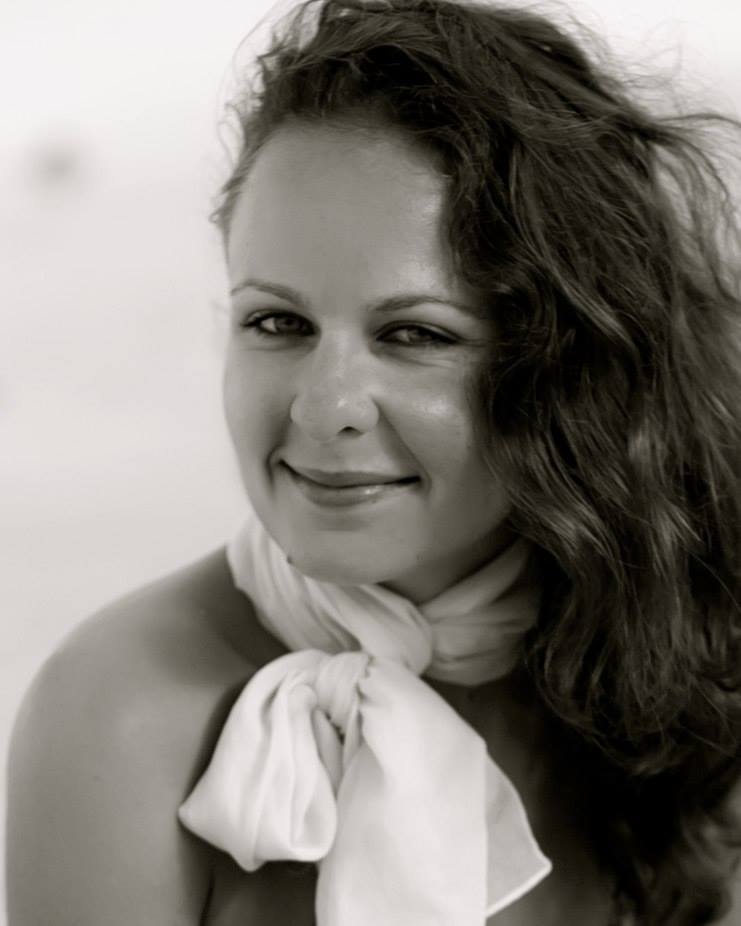 7 Day Yoga Retreat - Goddesses Only
Join Hajnalka from 5 - 13 October for:
Blue Skies
Fresh Clean Air
Delicious Italian Food
. . . and an Unforgettable Discovery of your Deepest Driving Desires!
The 7 days present a unique opportunity to explore Tantric spirituality and to experience how Tantra is a "life embracing" approach compared to many other ascetic and restrictive spiritual paths.
Supported by a group of likeminded women, you will learn both theoretical and practical elements to understand how to use sexuality as a spiritual path, in adherence to the most ancient tradition of Tantra. The practices are supported with the use of Hatha Yoga.
The retreat will be facilitated by Hajnalka Wray of Thula Yoga, an 800hr+ Agama Yoga & Tantra Instructor with almost a decade of experience as a practitioner and healer.
What is included:
7 Nights Accommodation
Special Walking Meditation to a Secluded Waterfall
Full Instruction On Female Tantric Practice
90 Minute Traditional Hatha/Tantra Yoga Sessions
Twice A Day
Special Journey Into The Heart Chakra Tantra Yoga Session
Energy Circuits; Meditations & Rituals
A Booklet With All Theoretical & Practical "Goddess Series" Content
Light Breakfast & Vegetarian Brunch
Dinners
Massage, Reiki & Siddha Kundalini Healing available at a small fee
Excursions & Activities Available at affordable rates
What To Expect:
Tantric tricks and yogic techniques designed to guide you into a divinely effeminate and empowered way of being.
Open and stretch the body with Hatha Yoga that will help to release tension while increasing relaxation and mindful presence.
Learn Tantra Yoga sequences that have been specifically designed to increase levels of desire and arousal, as well as improving orgasms.
Learn how to perceive, control and direct energy through the chakras.
Purify, balance and unblock you energy centres.
Release trauma, tension and toxicity.
Dive deeper into your feminine essence.
Learn about the fundamental principles in Tantra & Yoga that you can easily apply to your day-to-day life.
Discover different aspects of your being through dance, meditations and interactive exercises.
Be filled with adoration, love and awe of the Divine Feminine
within yourself and the world.
Reserve Your Space From £679
PLUS
Book before the 30th of August and receive a:
21 Minute Crystal Healing Massage Session
& 1-2-1 Consultation For Personal Chakra Yoga Practice
Email info@thulayoga.com for a full retreat PDF and booking details.
BOOK NOW
---
Nidra Yoga - Lucid Dreaming - Astral Projections
14/15 April 2018
Nidra Yoga is a form of conscious yogic sleep in which the nervous system, the bioenergetic structure, are in a superior state of relaxation.
Only the awareness of being remains awake, silent and ultra vigilant, without thoughts or images. This gives you a state of calmness and lucidity that leads to the gathering and reconciliation of the constituent structures of the person. These Yoga Nidra techniques are excellent for people who are overworked or stressed because they allow a strong recovery of energy by dissipating any psychic blockage. In this way, being gradually free of all that prevents him from living in a complete state of harmony rather than fear, inhibition or shame. A constant Yoga Nidra's practitioner will discover a new source of energy and an unexpected way of achieving real psychosomatic relaxation. The inner life spontaneously begins to improve, without any effort it gets more calmness, relax, courage without aggression, without any need for self-control. In the upper stages of practice, free from emotions, there is a great joy of existence, lightness and luminosity. Through constant practice, our true nature replaces the false and illusory ego and dissolves the dissonant aspects of our personality.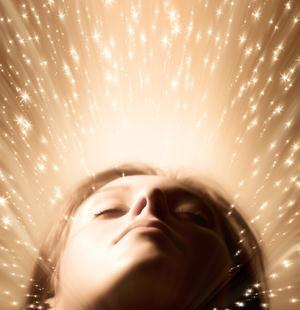 ---
The constant training to relaxation teaches you to live fully and completely in the present. When this occurs, there are no more thoughts to the past or the future because we are dealing with the new experience of living in every moment of life. This ability to live intensely in the present moment is the only basis for any spiritual growth, the inner silence is reached and one's own essence goes down to the essence. The latent superior intelligence in every human being now has the chance to manifest itself. In this two day intensive seminar, in addition to the theoretical lectures, you will learn a number of practical exercises to induce lucid dreams until you get to real out of body experience during the waking state, the so-called "astral projections ". The first purpose of these practices is to experience the existence of subtle bodies and thus to prove that you are not only flesh and bones, and then mastery of our etheric structure for personal and spiritual evolution towards enlightenment; through gradual detachment from the physical body, we are preparing to face the last great journey out of the physical body in the process of death. Practices for dealing with death in a conscious manner are subsequently dealt with in the seminar The Art of Conscious Death.
Topics covered in the workshop:
Deep relaxation techniques How to develop presence and awareness Lucid dream induction techniques 7 levels of matter/energy The 5 bodies of humans Sleep/wake states Different forms of consciousness and brain waves Astral Projections …and much more
early bird: 149 euro, final price179 euro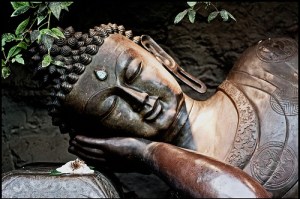 ---
The Art of Conscious Death
May 19/20, 2018
In our culture death has always been considered a difficult topic to deal with, surrounded by silence and fear. The knowledge of the death process is crucial to sustaining another person during the passage and for our own evolution since death is one the most important moments for the soul's spiritual evolution and future destiny.
From the ancient teachings of Bardo Todol, the Tibetan Book of the Dead, this exclusive workshop will guide you to the knowledge and practice of the mysteries of conscious transcendence, to have useful tools for guiding a dying person and a profound and both ancient yogin and modern understanding for a personal practice toward spiritual realization. When we learn how to die, we learn how to truly live.
early bird: 149 euro, final price179 euro
---
Teacher Training Course 250 hr
Are you passionate about yoga and holistic and esoteric disciplines and want to make it a profession? You have always been interested in Yoga but have you only met schools and teachers who care only about the physical approach and are you looking for a deeper and more comprehensive approach to this very ancient discipline? The Malini Yoga 250hr Teacher Training Course is suitable for everyone, of all ages and in any physical conditions. It is good for beginners as well as experts who want to further deepen their knowledge
WHAT TO EXPECT
This TTC includes 5 weeks of intensive personal training with Marco and Amita, experts teachers who are certificated (RYS 500) and taught for many years at the prestigious Agama Yoga in Thailand and registered Yoga Alliance (E-RYT). Our teaching is based on the traditional Hatha Yoga, focused on perception use of the energy, through the broad spectrum analysis of the physical, energetic, mental and spiritual effects of the seven centers of force (Chakra). A full-time programming of theory and practice to know the main Yoga positions, starting from postural alignment, effects and benefits on the physical and energetical levels.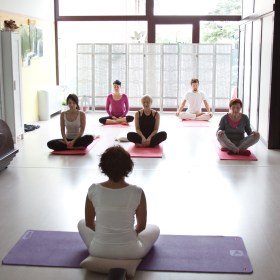 ---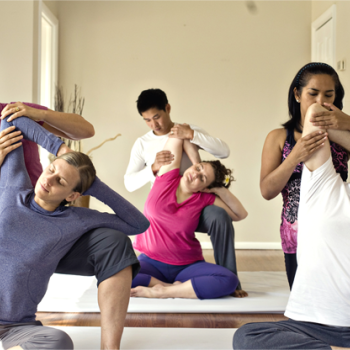 An in-depth study of respiratory exercises, purification techniques, meditation and states of consciousness, elements of Kundalini, fundamental elements of Yoga philosophy derived from the non-dual knowledge of Advaita Vedanta and Kashmir Shaivism, study of ancient texts such as Yoga Sutra Patanjali, Bhagavad Gita and much more. We present the basic elements and all the tools to become a qualified Yoga instructor, we aspire to bring the student to the full knowledge of discipline so that he can teach with perseverance, passion and devotion.
WHAT MAKES US SPECIAL
The teaching of authentic Yoga is presented in a simple and understandable way to the modern mindset, making it useful to beginners and a subject of in-depth knowledge for the already well-trained students. Philosophical teachings and yogic ethics (Yama and Niyama) induce a profound process of personal transformation, so Yoga embraces all spheres of life, way of thinking, nutrition, sexuality, control over emotions and inner equilibrium. A vision of the deeper and spiritual existence. The small size of the group allows personalized interaction with each student so that they can offer tools tailored to everyone's needs. The residential formula, 5 weeks in a beautiful country residence, completely immersed in nature, away from the distractions and the noise of modern life, will facilitate the in-depth practice, making our training a unique and unforgettable experience.
---
CURRICULUM
Traditional Ha-Tha Yoga
Asana: body posture as an energy channel
Pranayama: energy control through breathing exercises
The polarity of energy, the energy structure of the human being
Techniques of purifying body and mind
Bhanda and Mudra: seals that increase the power of energy in practice
Dharana: mental concentration techniques, increase the power of thought
Meditation: deepen your practice and learn how to guide others with the help of different techniques
The therapeutic effect of Yoga
The different styles of Yoga
Nidra Yoga: conscious sleep, shiny dreams and astral travels
Karma Yoga: How to integrate practice into everyday life through disinterested action
Tantra Yoga: the use of sexual energy to increase personal potential
Raja Yoga, Kundalini Yoga, Mantra Yoga and Bhakty Yoga and much more …
Philosophy and study of ancient texts
Patanjali Yoga Sutra
Bhagavad Gita
Tantra Loka (Kashmir Shaivism)
Anatomy
To know the human body and the relationship between the physical anatomy and the energetic structure of the human being
Teaching methodology
The art of teaching, how to plan a lesson, manage the group, create the necessary sacred space, the voice and the energetic presence of the teaching, ethical marketing.
THE TRAINING COURSE INCLUDES
250 hours of course (including 30 hours of practice as assistant) Paper course manual and other video material Material kit needed to hold a Yoga course: music, video, etc. Certification Yoga Alliance International RYS 250.
PROGRAM
From Monday to Friday:
8-10 o'clock: morning meditation and practice of ha-yoga yoga
10-12 hours: morning theoretical section
lunch break
14-16 hrs: theoretical section of the afternoon
16: 30-17: practicum (practice of ha-tha yoga held by a rotating student, under the supervision of teachers, feed-back of other students to improve the teaching technique)
17.30-18 evening meditation
Saturday: 8am to 12pm
8-10 o'clock: morning meditation and practice of ha-yoga yoga
10-12 hours: morning theoretical section
COSTS
2500 € 2100 € early bird price for those who sign up by June 22nd 2018 !
BOOK NOW
Teachers
MARCO
Marco is an aquarian born in 1978. He began the practice of yoga 20 years ago with the teachings of Paramahansa Yogananda and the Kriya Yoga, deepening the studies of Indian philosophy in many years spent in India. He is a long time disciple of Swami Vivekananda Saraswati who initiate him to the supreme knowledge of the Tantric path of the Kashmir Shaivism , the Hatha-Yoga of Natha Sampranaya and Kundalini techniques. He was certified with a teacher training course RYS 500 at Agama Yoga school in Thailand. He is also a meditation istructor following his master Sahajananda of Hridaya Yoga who got him in contact with the teachings of Advaita Vedanta and meditation techniques of Ramana Maharishi. He leads Hatha Yoga classes, workshops and meditation retreat around the world in various languages. His strong aspiration and steady practice brought him to a very deep level of knowledge and transmission considering Yoga the best way to contribute to the spiritual realization of other people, as well as an amazing way to improve his own spiritual growth. His vision is to see a better future through the work of spreading the supreme knowledge of Yoga around the world.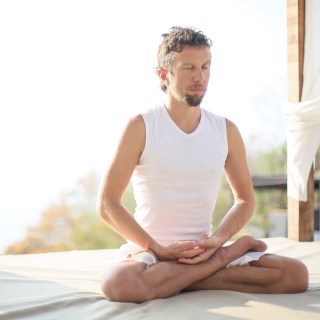 ---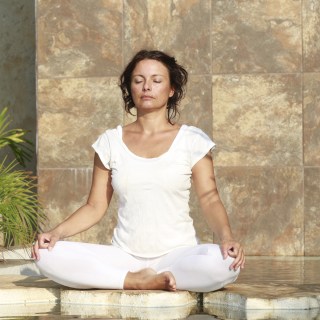 AMITA
Amita is a Leo born in 1974. After a professional nurse graduation, she met the yoga that practices since more than 20 years learning from various masters known in several trips to India. At young age she got passionate of the teachings of Osho Rajneesh after a trip to Puna. Graduated in 2000 in Technique of Thai Massage in Chang-mai (Thailand), Ayurvedic Massage in Rishikesh (India), Foot Massage at Wat Po school in Bangkok (Thailand), Reiki level 1 and 2. She practices the art of massage since more than 12 years, teaching massage tecniques workshops all around the world. Since many years she follow the teaching of Swami Vivekananda Saraswati of Agama Yoga who initiated her to the supreme knowledge of the authentic Tantric Yoga, the Hatha-Yoga and Kundalini techniques of the Natha Sampranaya tradition. She was certified with a teacher training course RYS 500 at Agama Yoga school in Thailand. From long time she is disciple of the spiritual master Sahajanada founder of Hridaya Yoga who brought her in contact with the teachings of Advaita Vedanta and meditation techniques of Ramana Maharishi. Amita leads Hatha and Dinamic Yoga classes, workshops, meditation retreats around the world in various languagesas well as her famous womens works. Her book about tantric femininity is about to be released. She had a strong practice of Kundalini and meditations for many year, reaching a deep level of knowledge in spirituality. Her carisma and loving care for the students made her a very popular teacher, a good blend of strenght and sensitivity are her best quality. Amita dedicate her entire life to the spreading of this amazing teaching.
BOOK NOW
---